11.11 SALE EXTENDED
Add 2 items in your cart

Get the 2nd item FREE
Add 2 items in your cart

Get the 2nd item FREE
00

Days

00

Hours

00

Minutes

00

Seconds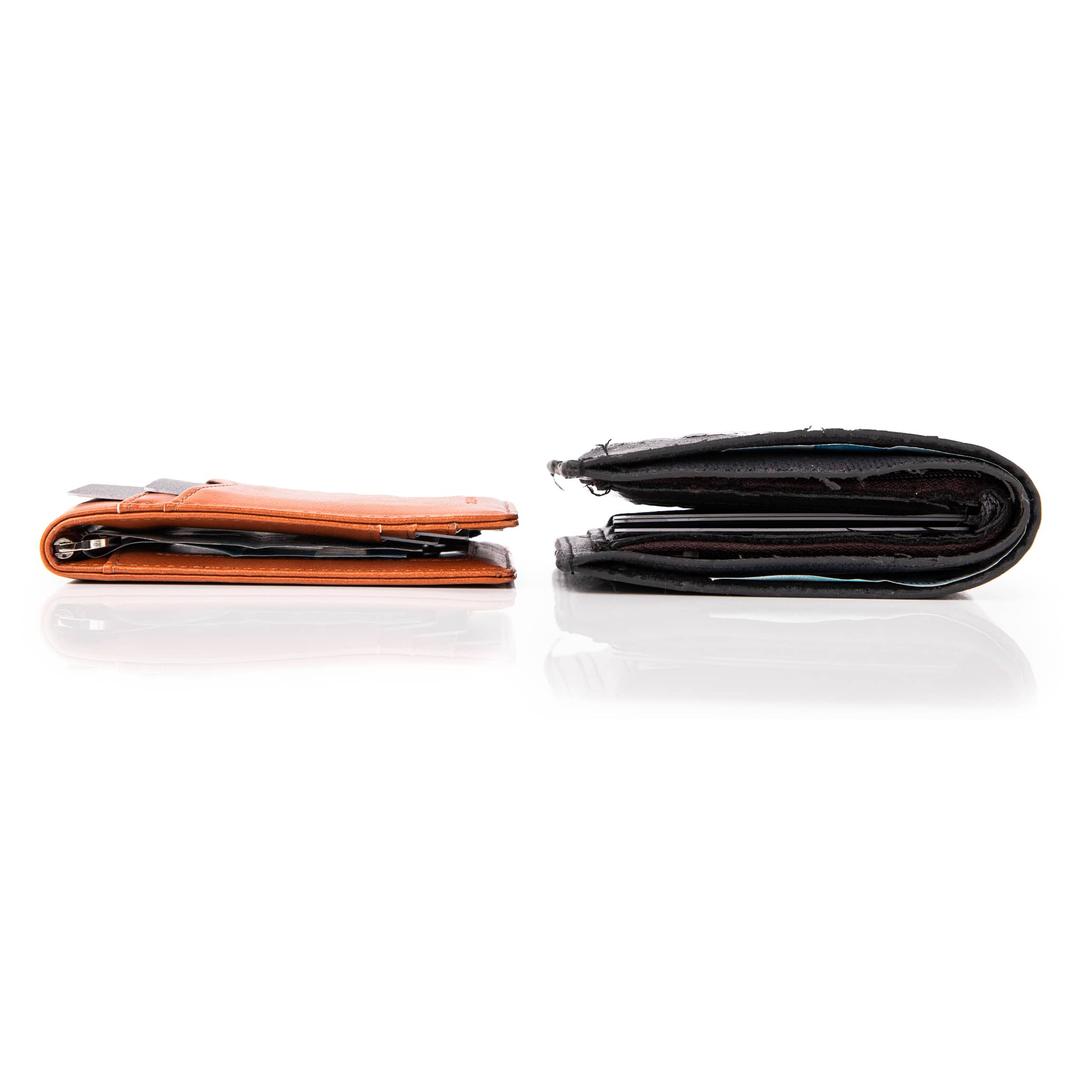 5 card slots (with front quick access slot)
Holds 1–10 cards
Money Clip
ID pocket
One-year warranty
SECURE AND TRUSTED CHECKOUT WITH

5 card slots (with front quick access slot)
Holds 1–10 cards
Money Clip
ID pocket
One-year warranty
Quick Card Access Mechanism
Hold 1-12 cards & cash bills
Blocks RFID (wireless theft)
Full Grain Leather
Designed in Europe

Coins: For your piggy bank
Storage: Holds 1-12 cards (max 6 non-embossed cards in aluminum casing)
Dimensions: 68 x 102 x 16mm
Weight: 2.5oz

Standard Shipping: 


Metro Manila: 2-3 Days

Provincial Areas: 3-7 Days

We chose our materials for their durability.




If you ever feel your wallet isn't functioning properly, you can make a claim and we'll do our best to make it right. Each purchase of Cullen Wayne wallets is just the beginning of many years of you carrying a better wallet. Glad you have joined the crew! Check out our Warranty section for more details on how to make a claim.
CHECK OUT OUR OTHER PRODUCTS

The Executive
The Ambassador
The Aluminum Cardholder

Description
The Executive wallet has a card ejection trigger that automatically fans out your card at the push of a button.
The Ambassador is specially crafted to hold several cards and bills while staying super slim in a new approach to organizing and minimizing what you carry.
The Aluminum Cardholder fans out your cards with our 'quick push' access and the expandable metal plates allow you to carry more while keeping a slim profile.
Capacity
1 to 12 cards
Up to 8 cash bills
1 to 10 cards
10+ cash bills
1 to 12 cards
10+ cash bills
Material
Full Grain Leather
Vegan Leather
Space-grade 6061-T6 Aluminum
RFID-blocking
✔
✔
✔
Front Pocket Carry
✔
✔
✔
DESIGNED TO STREAMLINE YOUR LIFE
HEAR FROM OUR HAPPY CUSTOMERS
★ ★ ★ ★ ★ 
"I'm really liking it so far. I love the design and the material, and I especially love how I can now fit my new wallet into my trouser pockets minus the unflattering bulge. Would recommend this wallet!!"
- Mark Daniel
★ ★ ★ ★ ★ 
"Finally, the wallet that I've been searching for! Compact, sturdy, and very reliable! Works as advertised; and the materials used are superb! You won't believe me but every centavo is worth it!! Great for gift or for personal use!"

- Errol Cabrera
★ ★ ★ ★ ★ 
"Keeps me organized, elegant-looking and low maintenance. Good value without compromising on quality!."
- Johann Franz Yngson
★ ★ ★ ★ ★ 
"Minimalistic design that is sleek and compact. Love this!"
- JR Santos





11.11 SALE
Add 2 items in your cart

Get the 2nd item FREE
Add 2 items in your cart
Get t
he 2nd item
FREE
My money clip seems loose! What do I do?

You can carefully pull the money clip out of your wallet at any time to make sure that the clamp is screwed all the way into the section of the money clip that is a spring. Once you make sure this is tightened, check to see if the money clip clamps down tightly as it used to.




If you continue to have issues with the money clip after making sure both parts of the money clip are screwed tightly together,  and of course, always feel free to contact us at info@cullenwayne.com

Will the wallet keep my cards in place, even with just 1 card?

Yes. The wallets securely holds cards in place between both aluminum place with the premium stretch weave. It is strong enough to safely hold just 1 card, or up to 12 cards.


You can carry folded cash bills between the cards (a mix of 12 cards and bills). Alternatively, if you prefer or need to carry additional bills, you can hold up to 20 folded bills in the Free money clip provided with all wallets. The money clip can be carried separately, or attached to the wallet.


Is my wallet covered under warranty?

How do I contact Cullen Wayne?
DON'T MISS THE 11.11 SALE
Add 2 items in your cart, Get the 2nd item FREE